We designed a special insulated cup for Suntech Power.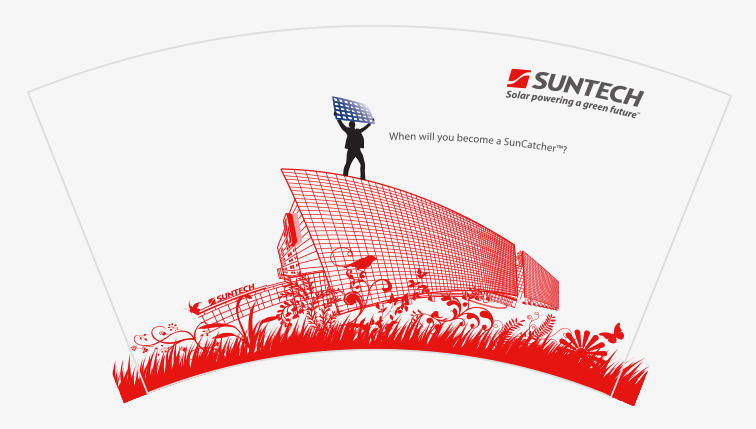 The printing on the cup changes in colour when hot liquid is inside. Due to the special nature and unique printing process, a lot of research went into what will work and what will not. Also what imagery will show when hot liquid is poured compared to when the cup is cold. 

We also helped oversee the production and did quality control throughout the process. 

These were handed out as a gift at the 10th anniversary celebrations.