We all know what's great about a Sofitel experience – the warmest ambience, great food... and the fluffiest beds. Sofitel partnered with Hainan Airlines to bring this relaxing sleep experience 40,000 ft up in the air for the airline's business class. We're all onboard for this.
We created two key visuals for this collaboration. Our objective was to recreate the absolute relaxed mood, an aspiration for plane riders especially during long-haul flights.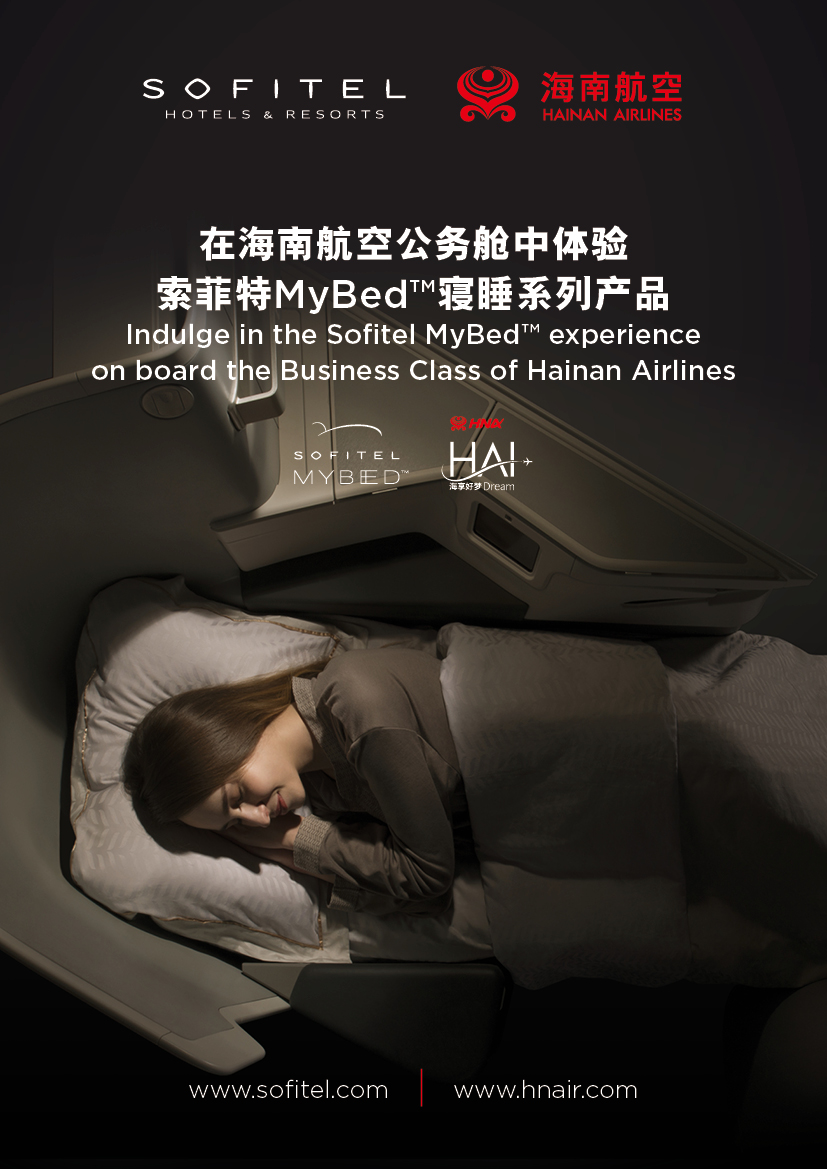 ▲ Poster
We also created the invitation poster for their opening ceremony as well as an H5 interactive e-invite for readers to register. Consistent with the key visuals, the e-invite was specially designed to give readers a sense of being whisked away to a luxurious Sofitel getaway up in the clouds.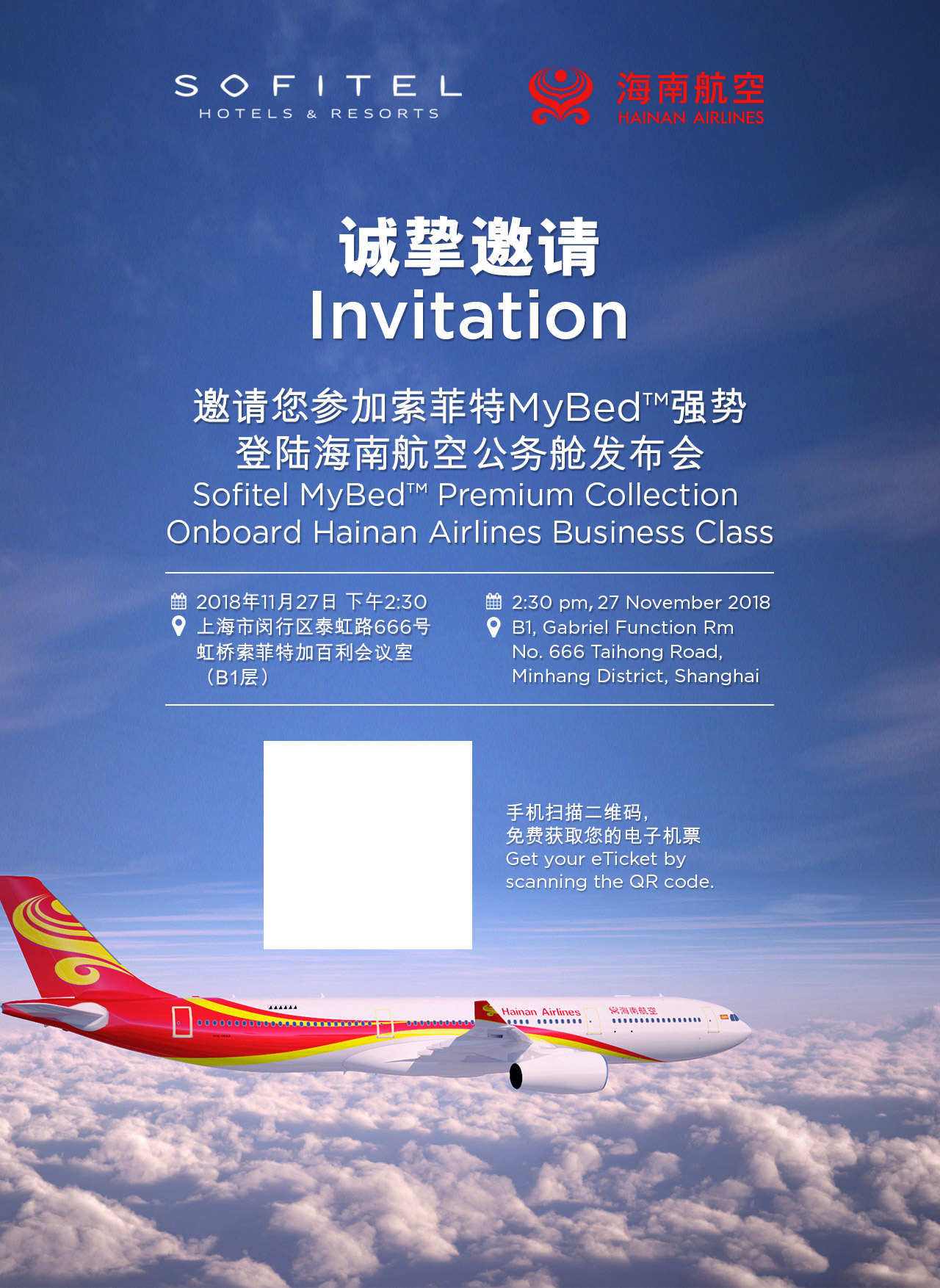 ▲ E-invitation
Would you sign up for this?
Want to see more projects like this? Drop us an email at info@yaean.com.