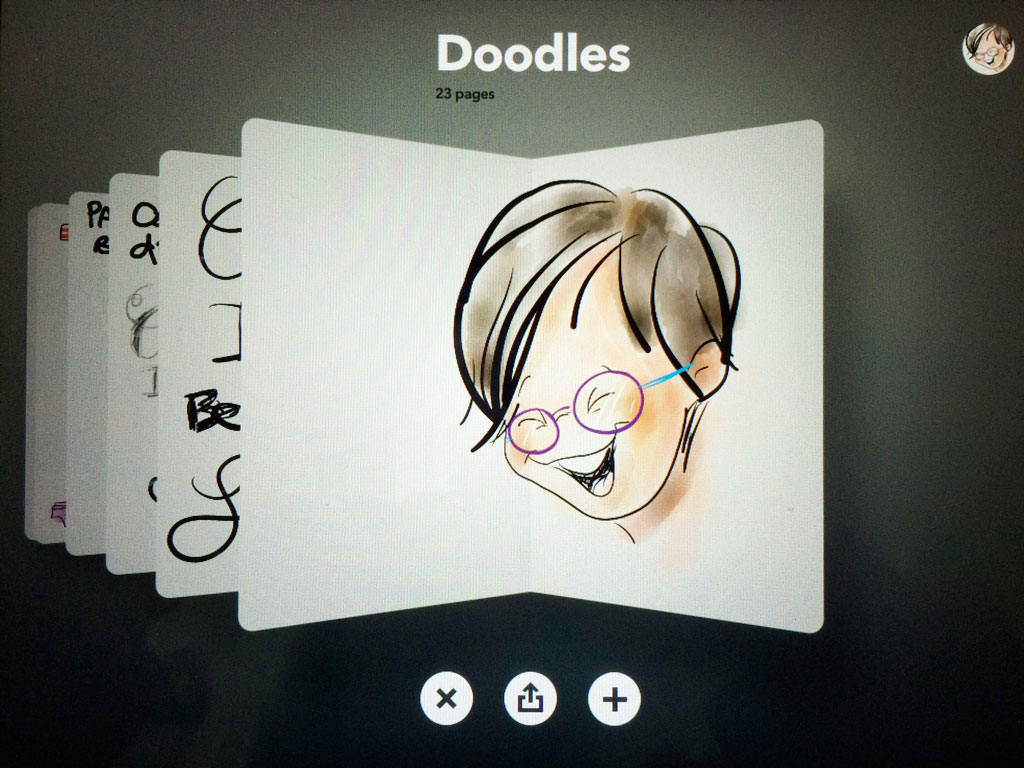 Recently, FiftyThree has just launched the Pen to compliment their iPad app Paper which they are now offering free with all the add-ons. The look of the Pen is quite cool, simulating the look of a graphite pencil. Just the looks itself make me want to give this stylus a try.
But what I love is the Paper app. I've used Paper for a few sketches and doodling and quite like the feel of the different medium available. There's something about the simplicity of interface and the 'natural feel' of the tools available.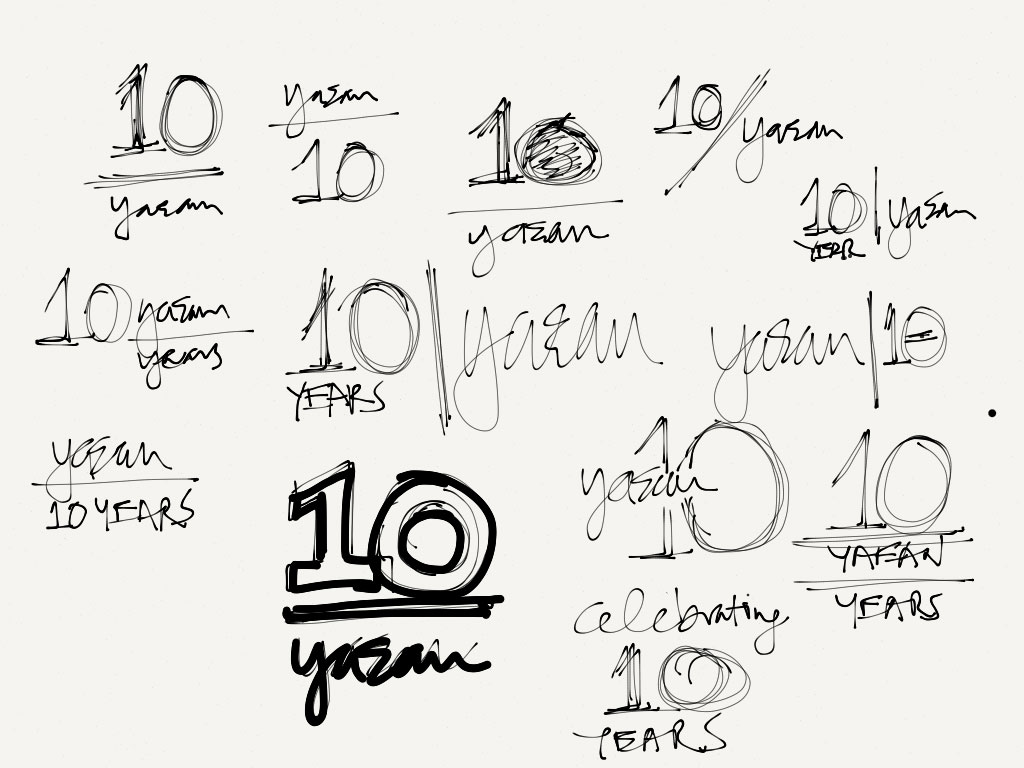 I've sketched ideas for our 10th year anniversary logo…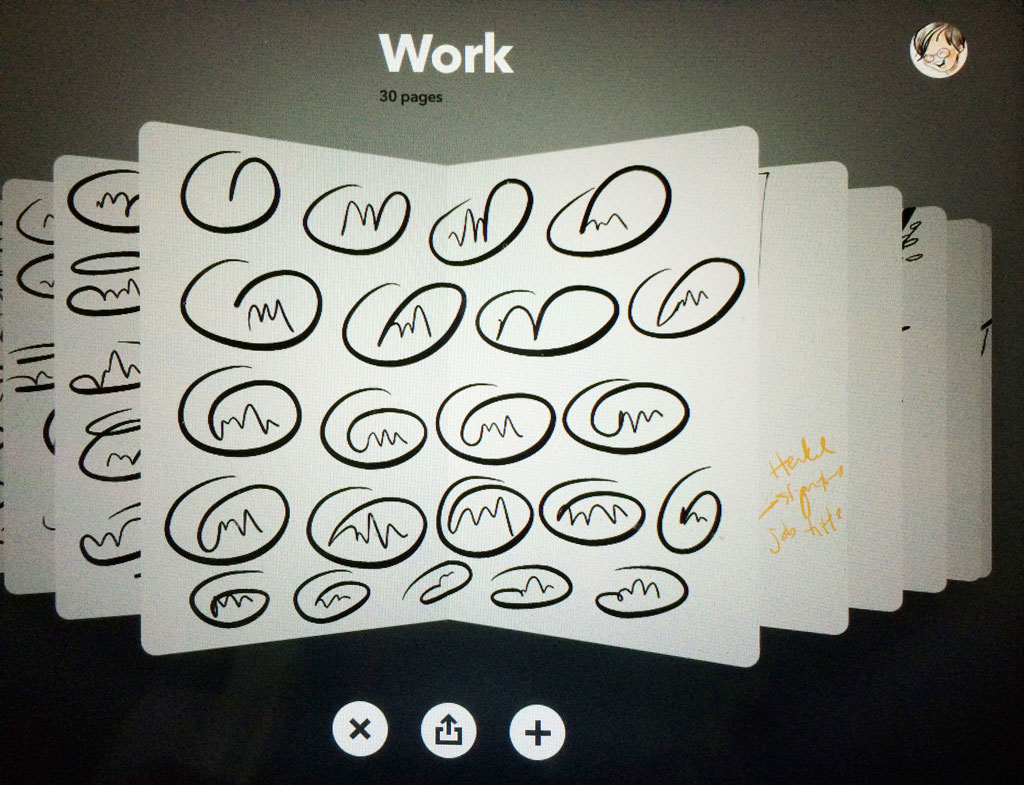 client logo…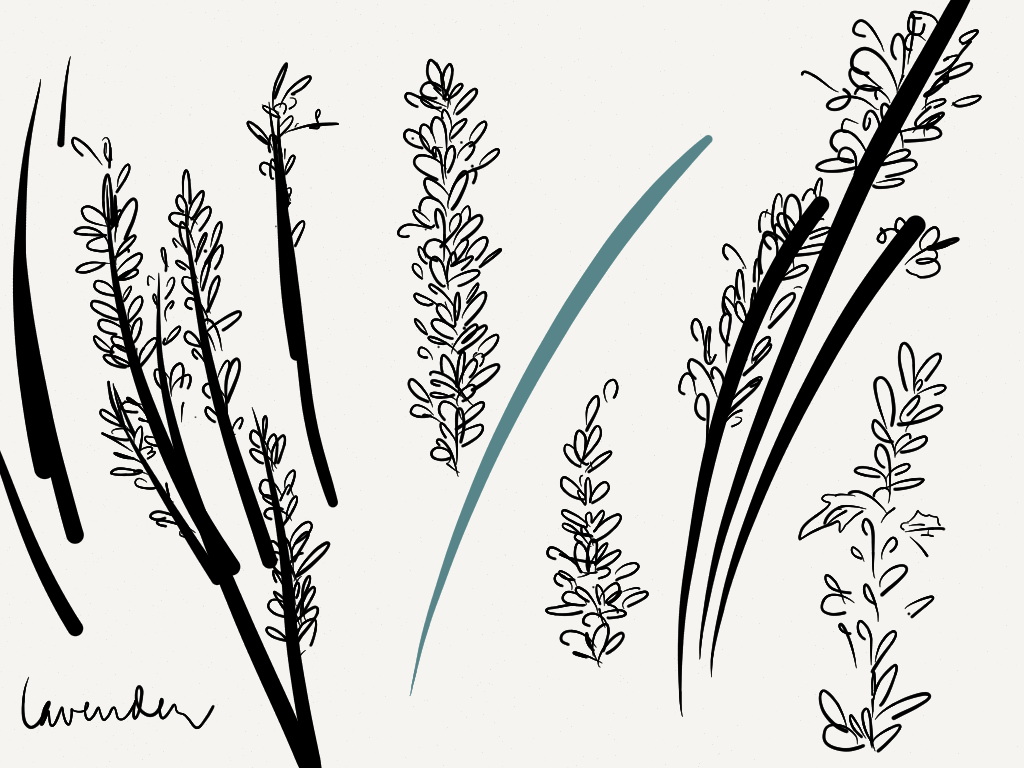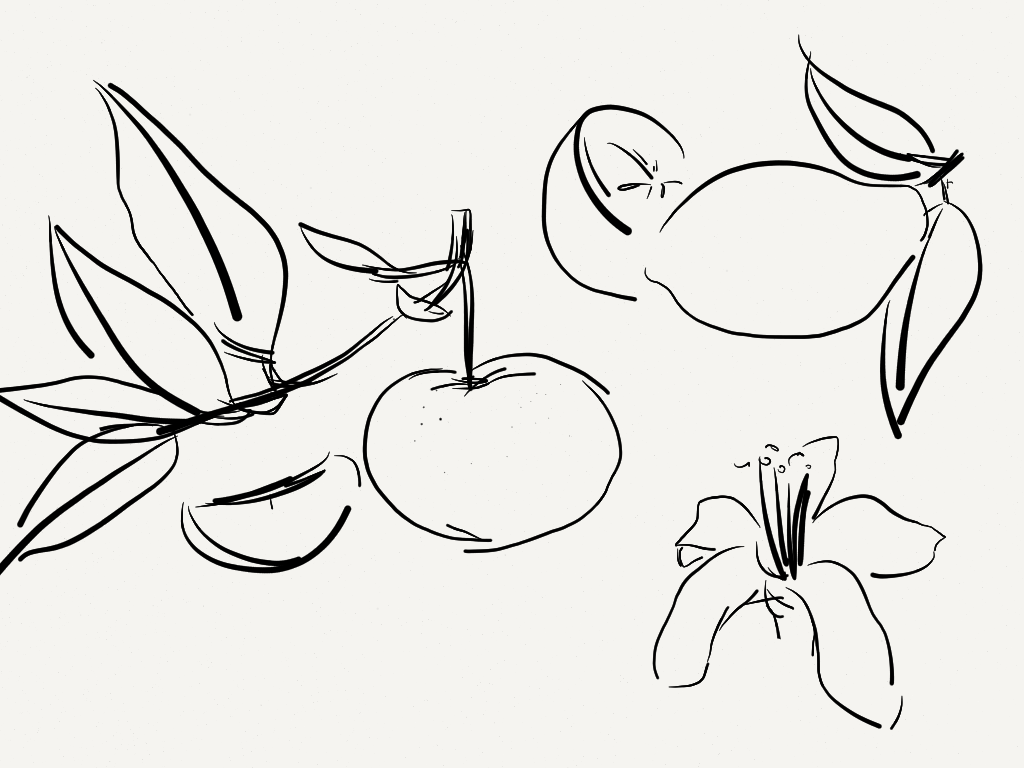 some hand drawn visuals for a packaging design…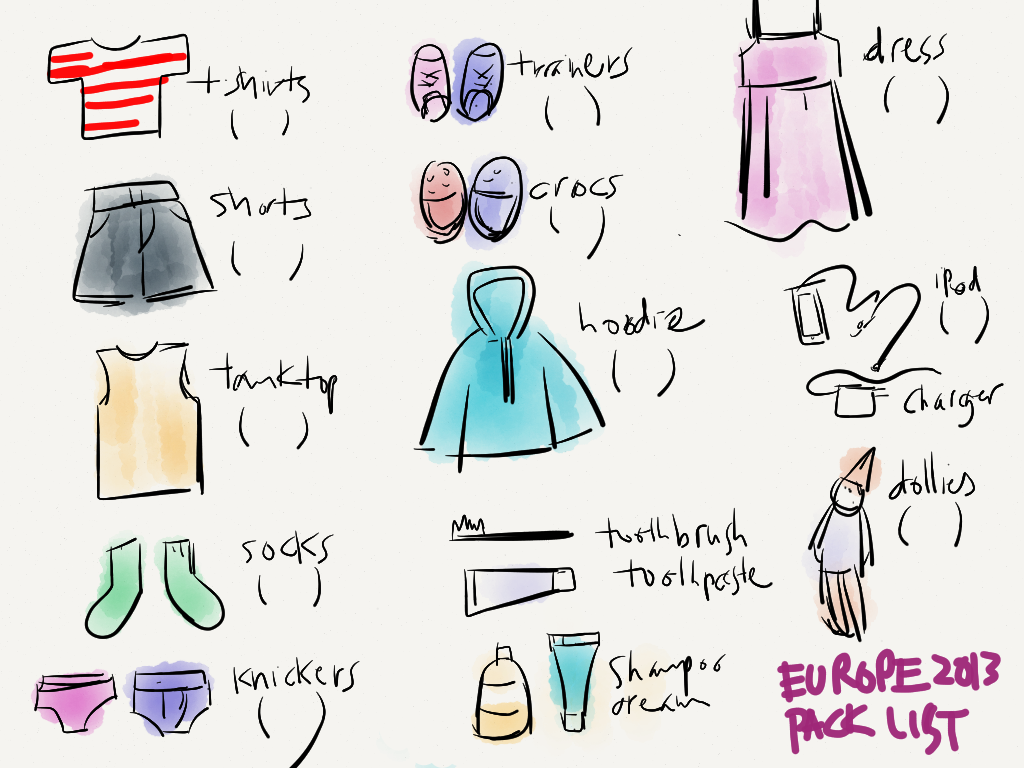 … and even travel list for my kids to use.
Check out http://www.fiftythree.com