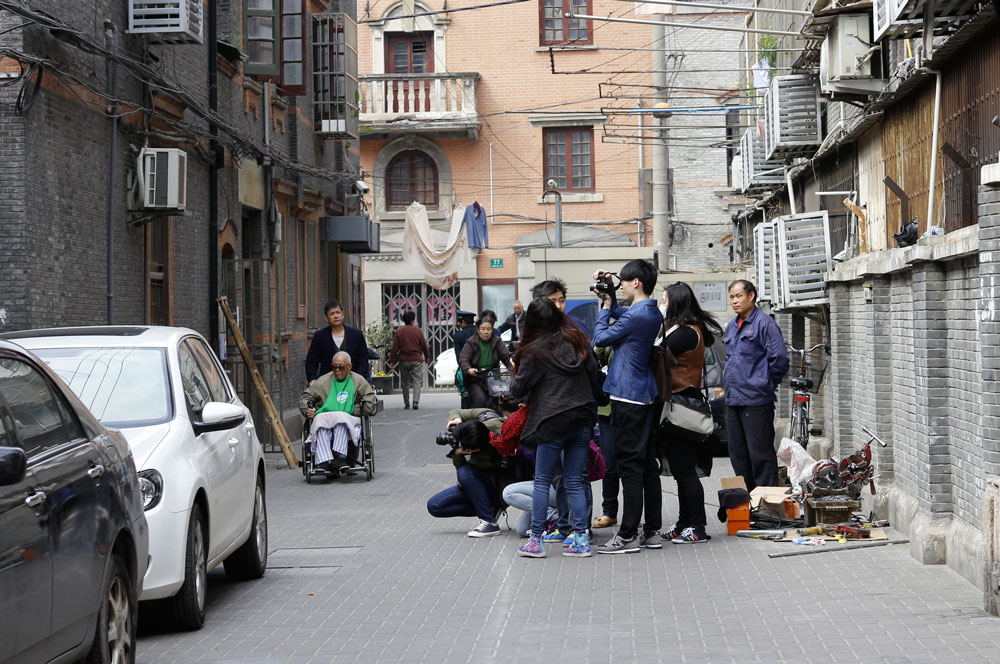 Date: 11 April 2014 13:42
Location: South Maoming Road, Shanghai, Shanghai, China
Weather: 20° Mostly Cloudy
Photography Workshop
To change things up a bit, I organized a different 'Craft Night' by doing a photography workshop/outing. It was more to get designers and non-designers inspired and use photography as an outlet. There was no pressure to get the award winning shot. One thing I wanted to do with the photos was to decorate the office with them.
We went to the old Shanghai longtang around Wujiang Road called Zhang Yuan and Jing'An Mansions.
Unfortunately a lot has changed in this area where you see signs indicating the way to 'tour' the longtangs and homes that has been converted into businesses. When I first visited this area about 10 years ago, the locals were not as welcoming and the area had a feel of authenticity. I remember a house with a big entryway and a circular staircase but we couldn't seem to find it anymore.
Still, everyone took photos and wandered around the various alleys. Some managed to sample the last of the day's 'egg pancake' from a vendor. I am not sure how the Chinese see these lifestyle but for a 'foreigner' this was an interesting insight into Shanghai way of life.
arlyna