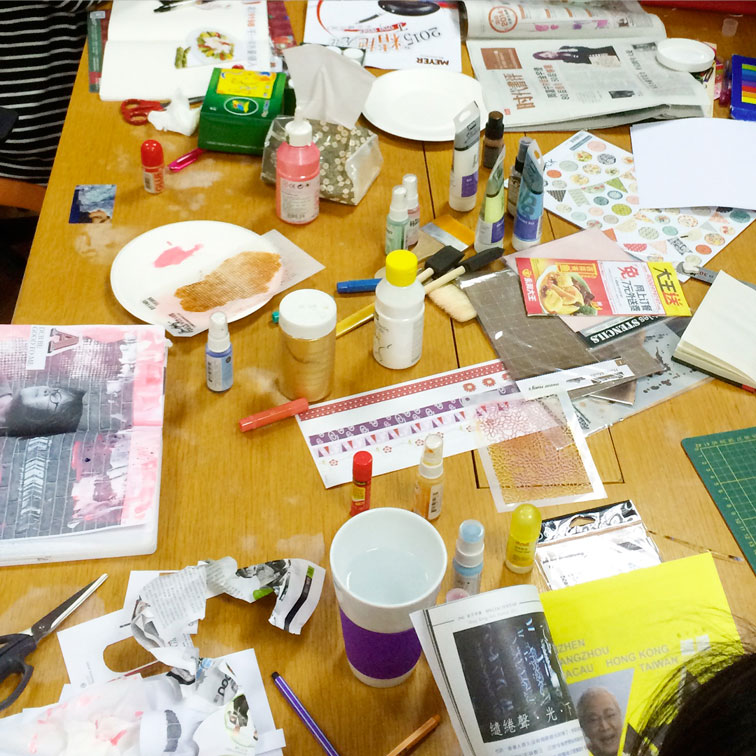 Art journaling, documenting on planners, writing journals on Hobonichi or the Midori Travel Journal, these forms of self-expression has been gathering quite a following especially in 2014. You can see more on Arlyna's Pinterest board.
Art journaling is quite interesting because it does not really put a limit on the medium used or whether you use a simple notebook, sketchbook or go all out on a Moleskine or the Leuchtturm Sketchbooks. There is no creative limit.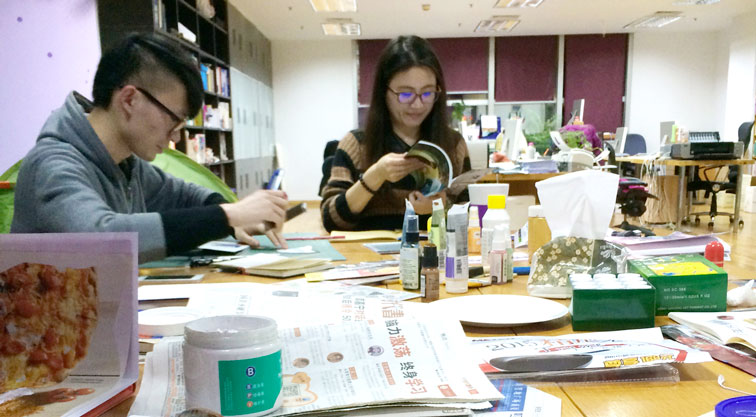 As an extension of our Craft Nights, I thought it would be interesting to try another form of expression and bring a different form of inspiration into our work. So I organised a 'Get Messy' evening at the office.
We used the these free prompts as a jumping start. The designers get to choose which of the 2 prompts to use.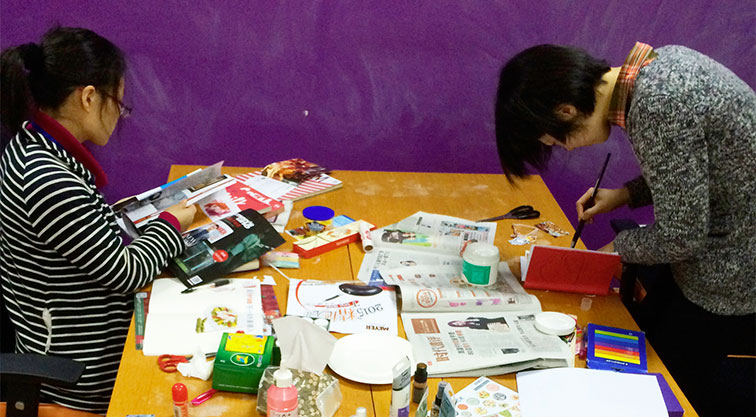 Everyone brought and shared their art supplies. We ripped out magazine pages, clipped photos from newspapers and catalogues, used different forms of paints, stencils and whatever we had on hand. I think this was quite a liberating form of expression and is definitely something we will be doing again together.