And now for part 2… This one takes more than half of the entire album and if full of postcards picked along the route during the road trip that spanned a few days.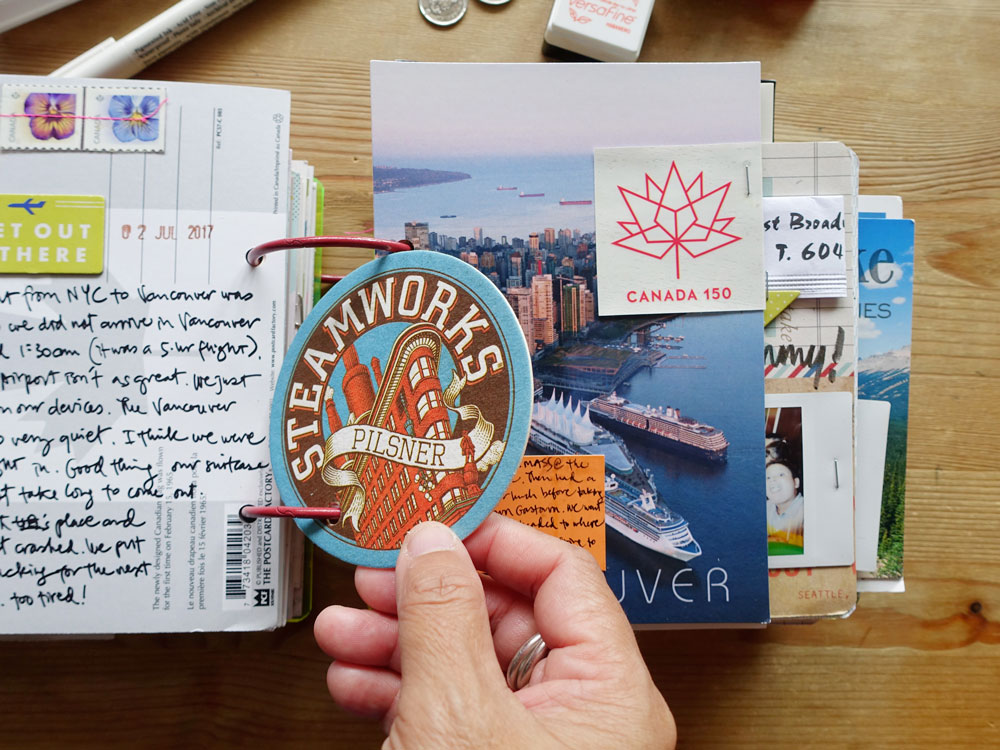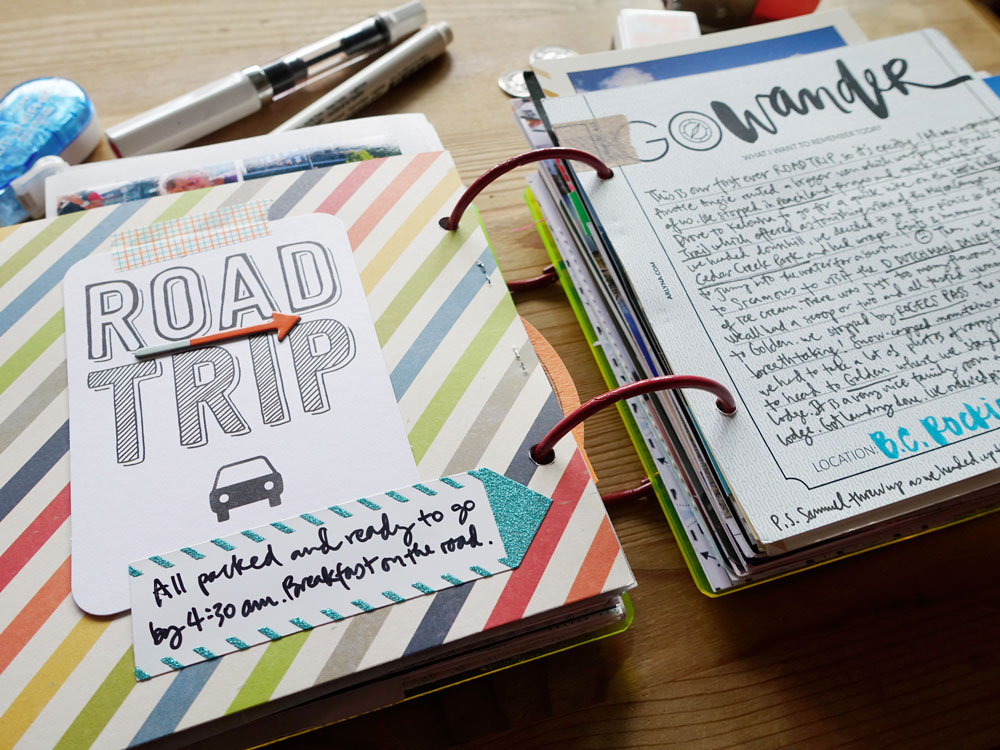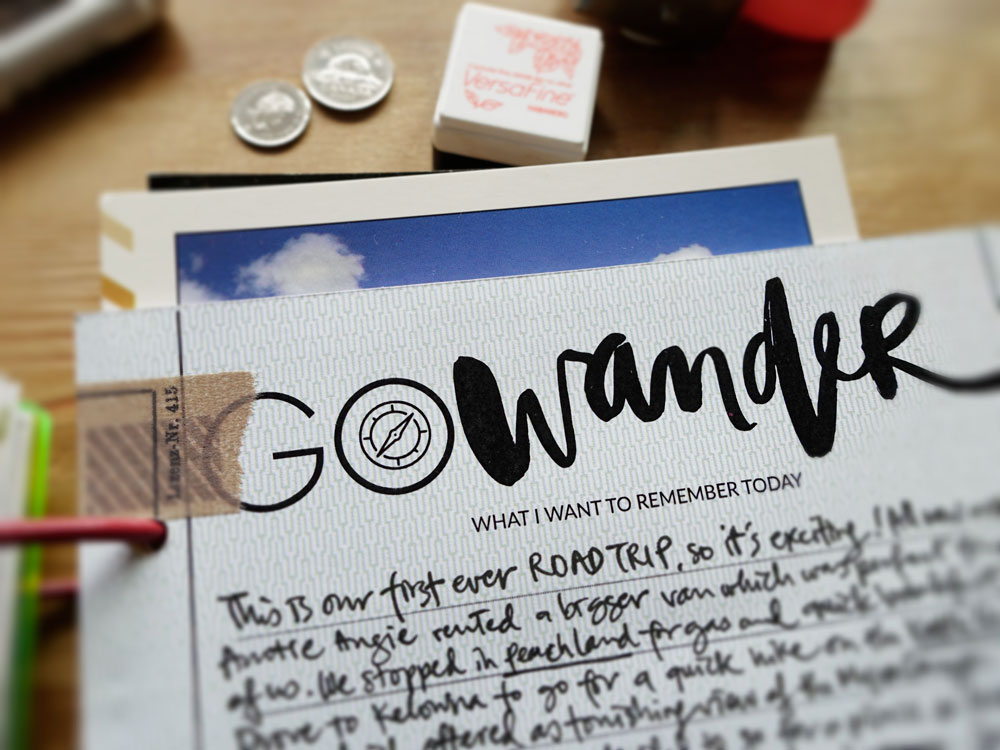 One of the page designs I made which is printed onto patterned paper. Will make this available for free download soon.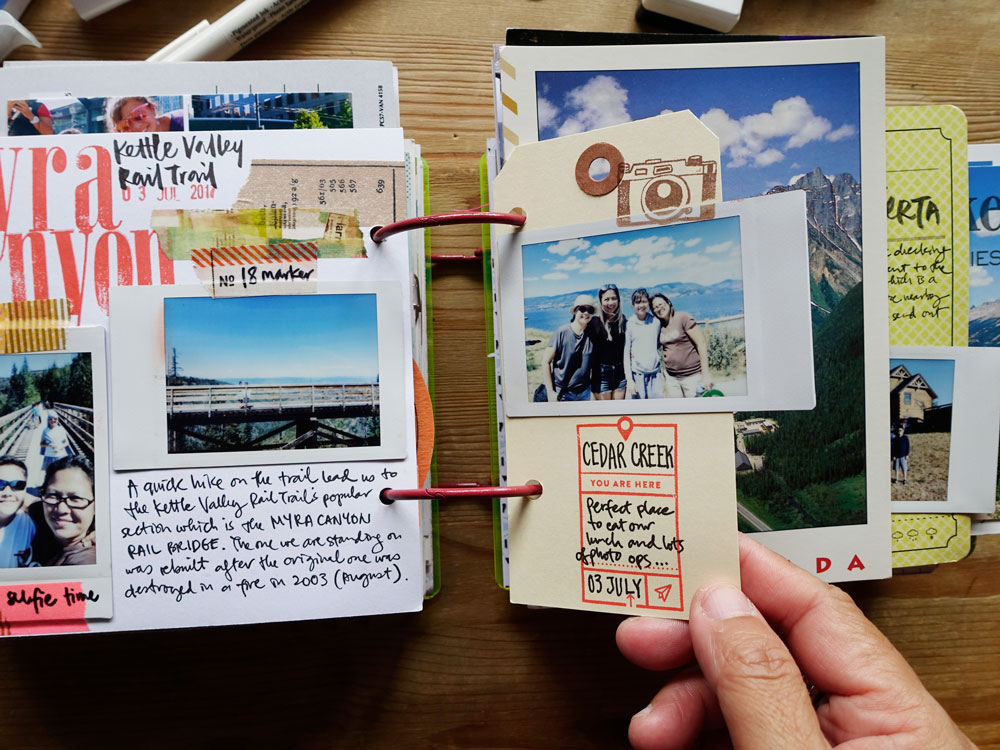 These set of stamps from here were perfect for the trip.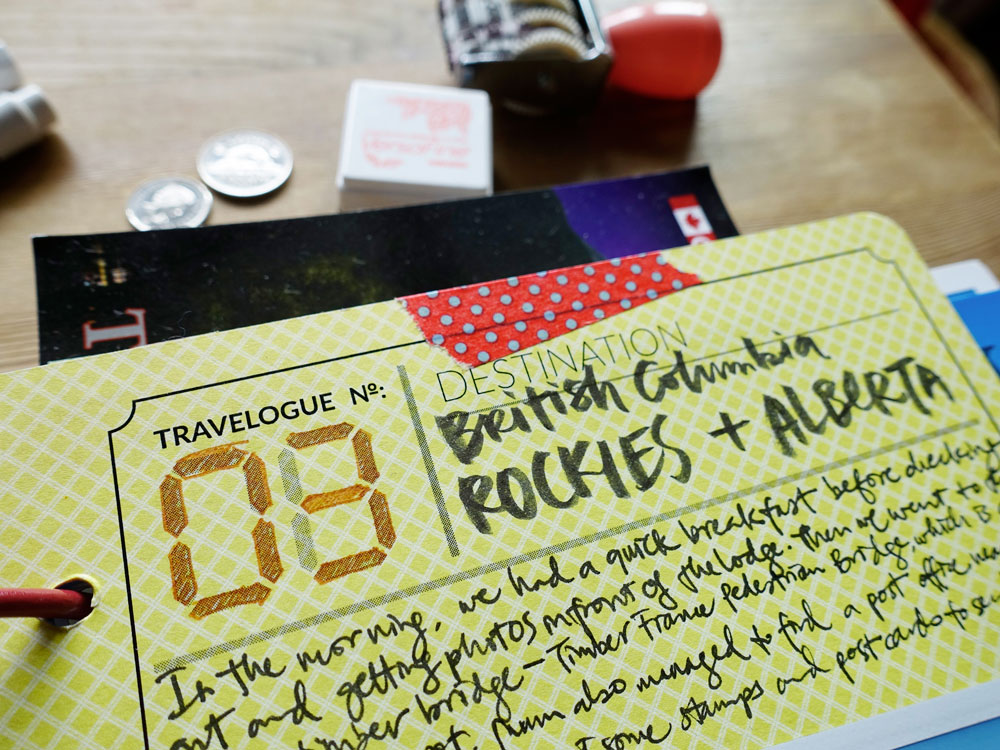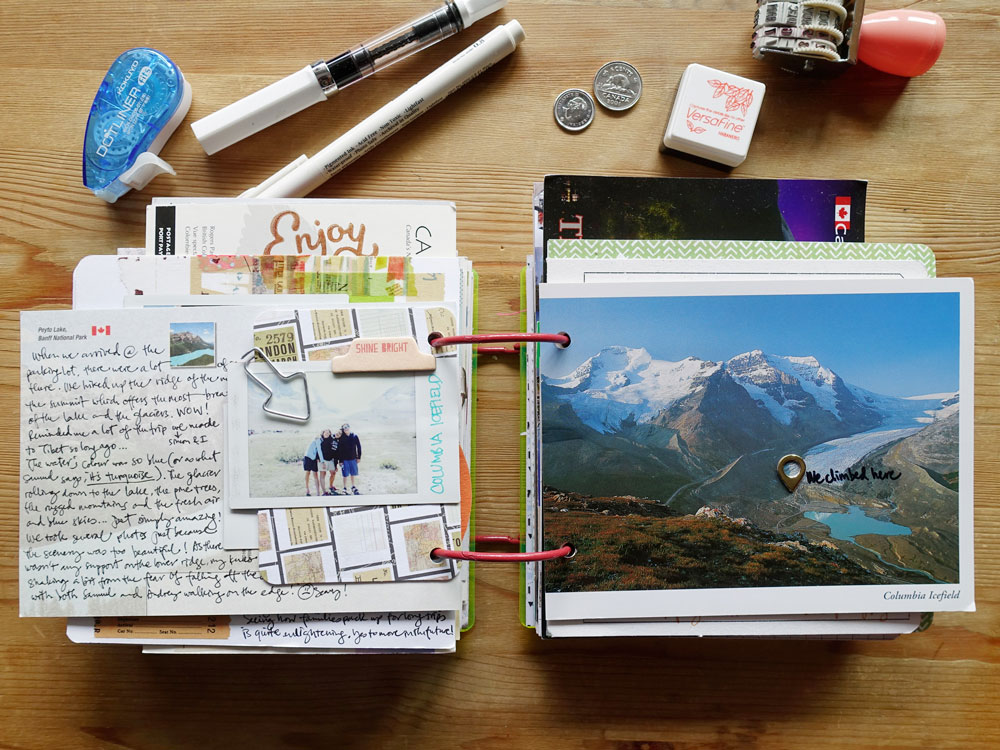 Postcards that double as photographic keepsake.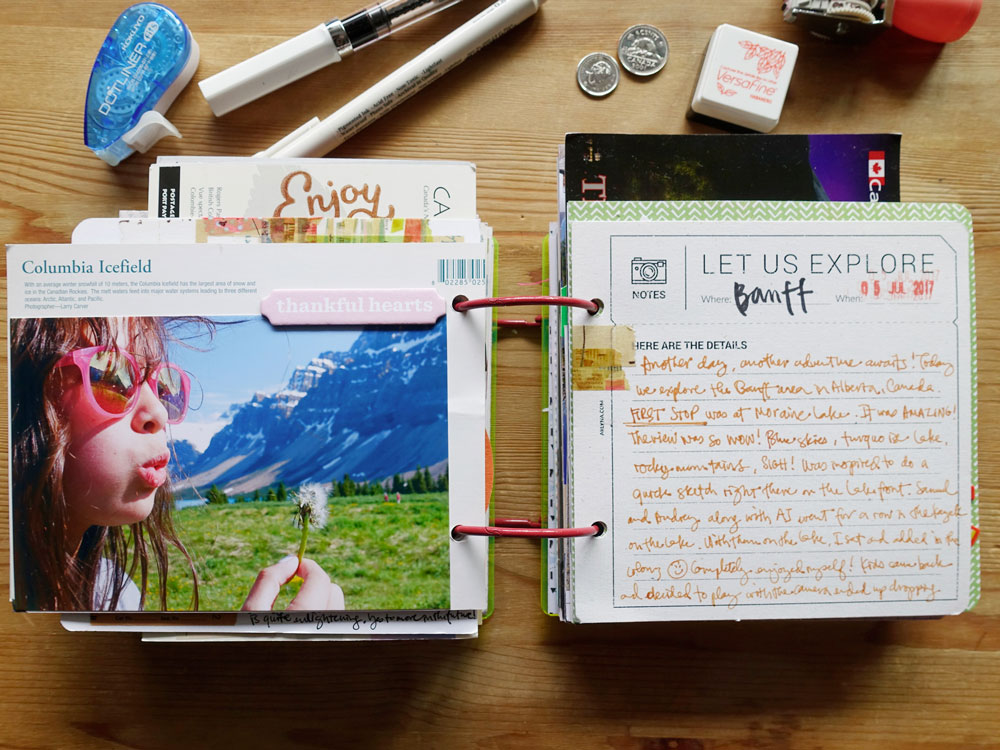 And spot for journaling or photo are my favourite.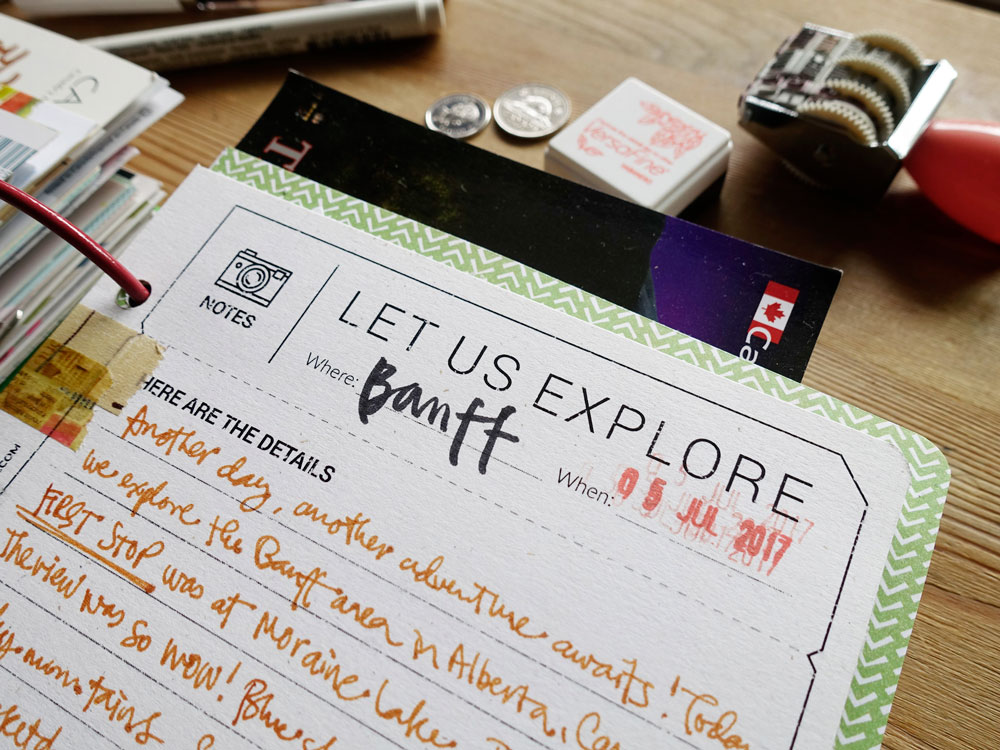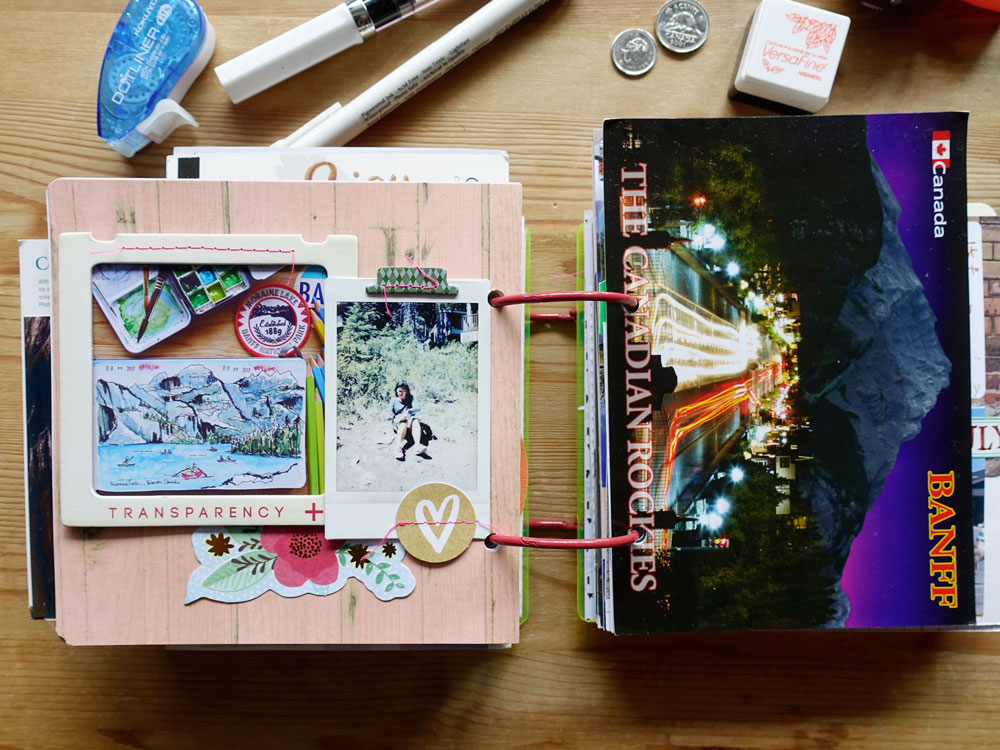 A lot of stitching on my sewing machine (above page) were added to give more tactile feel of the page.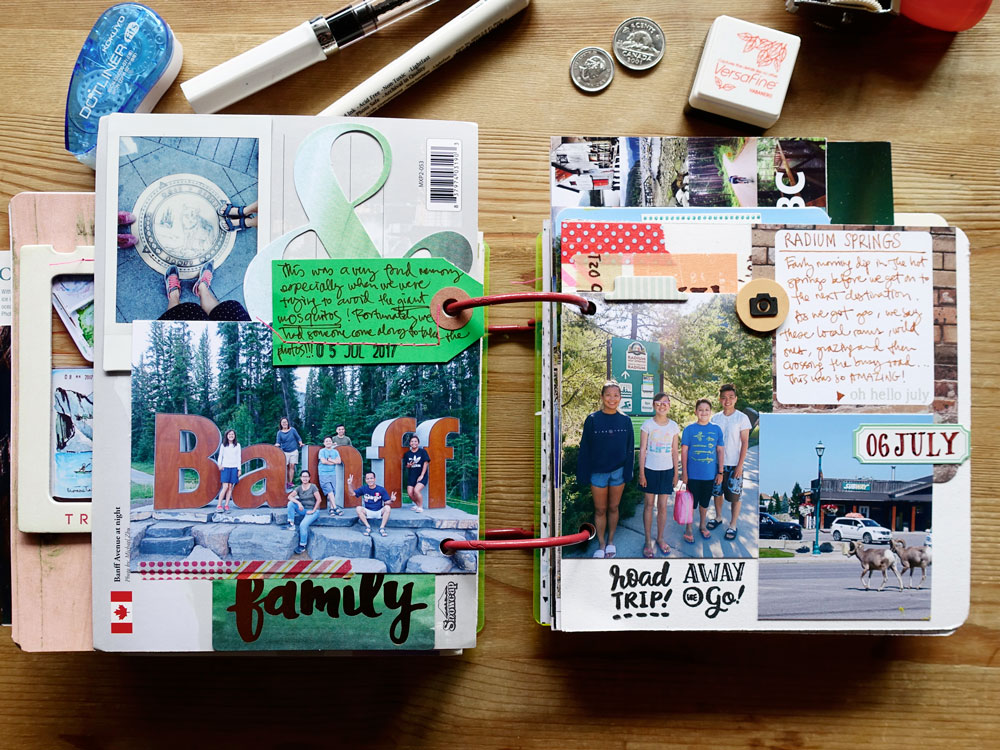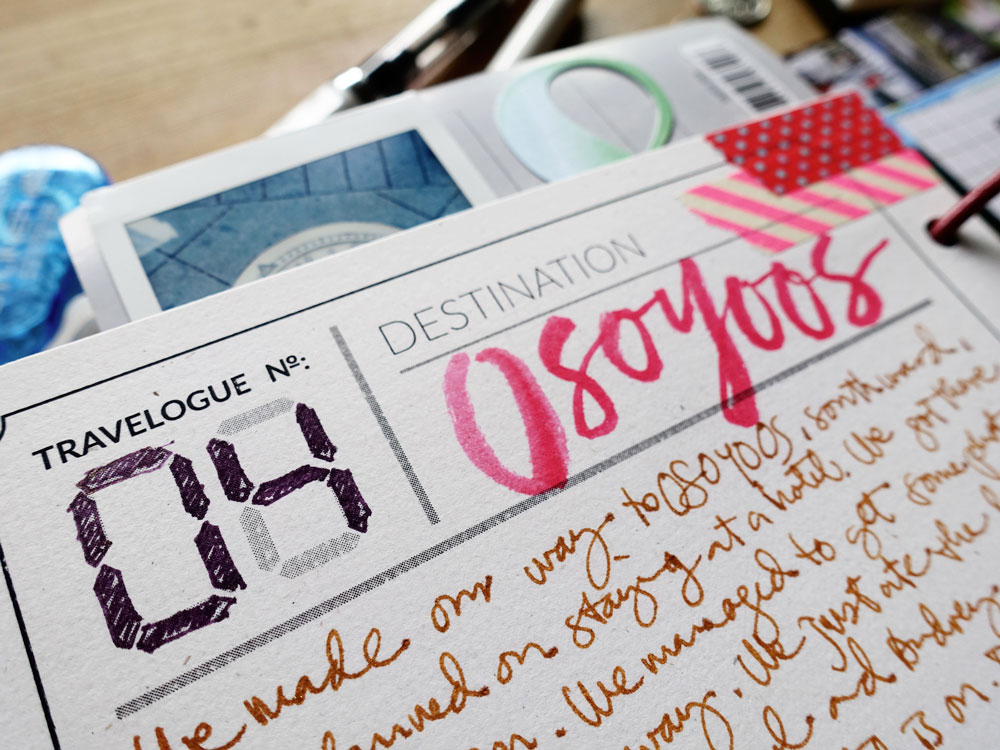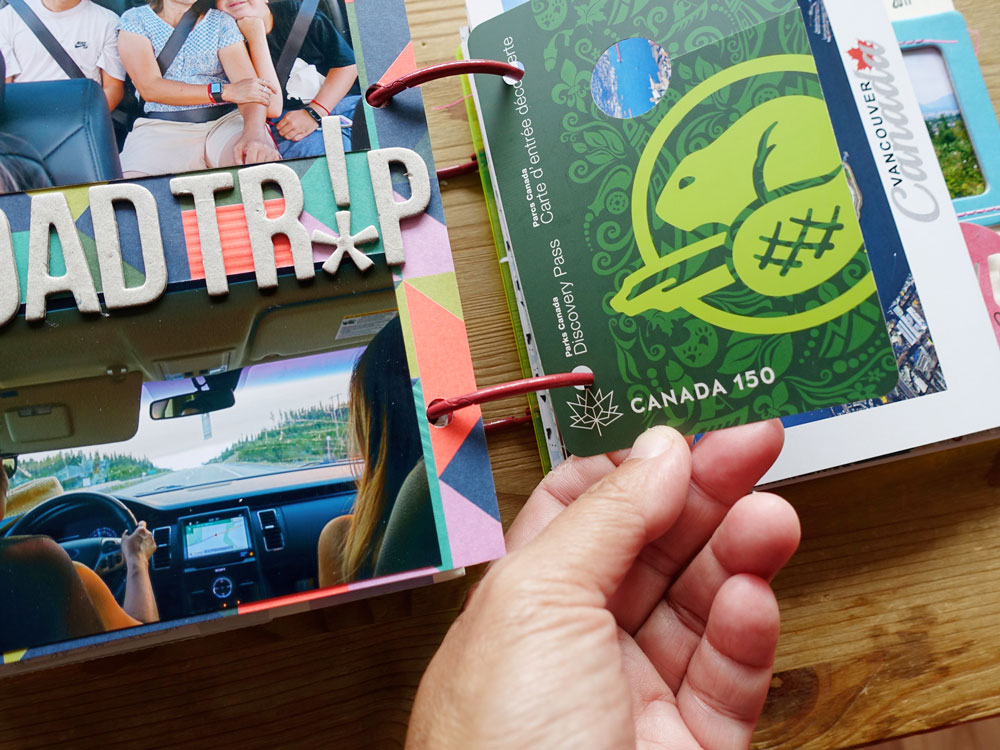 Thanks to my sis, Angie, for saving this special pass for me to add to my album. Perfect!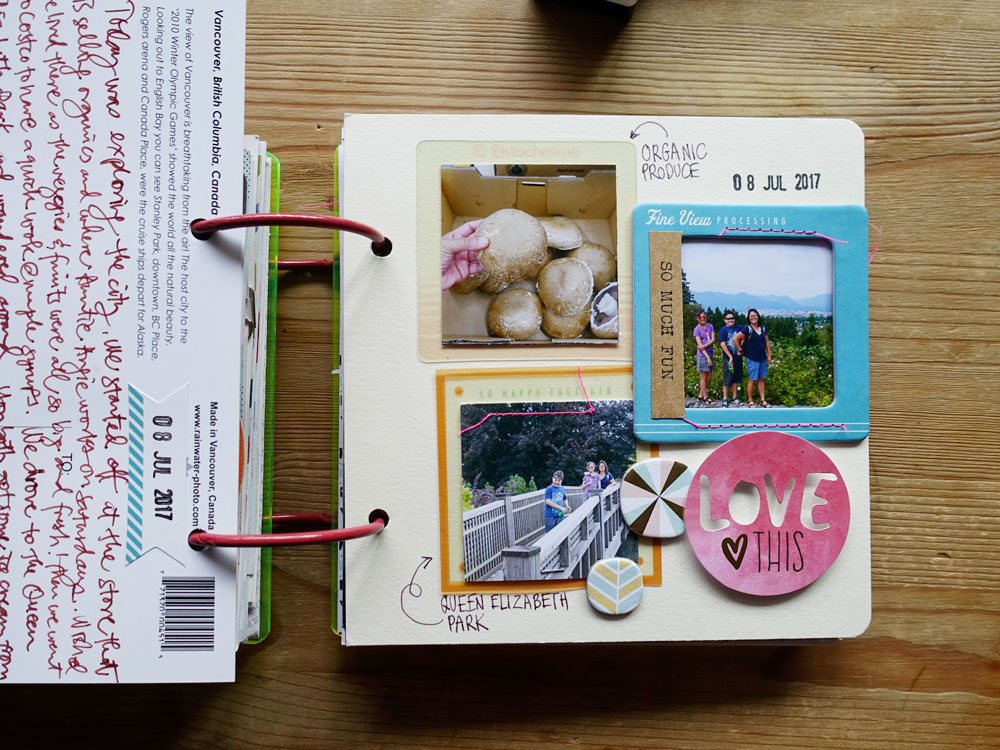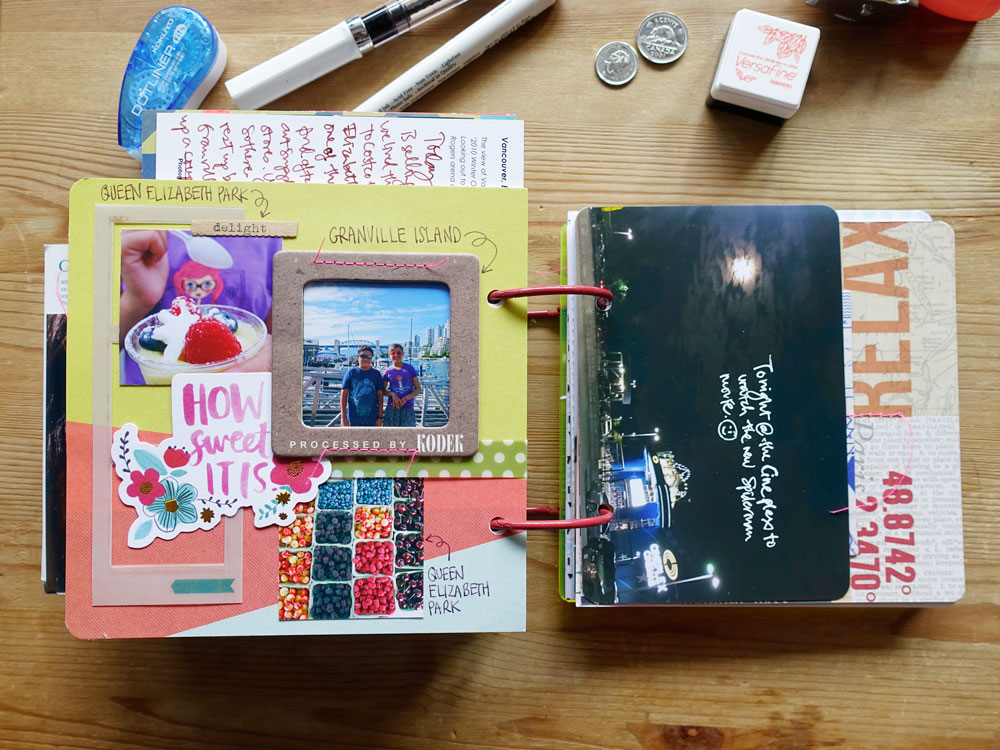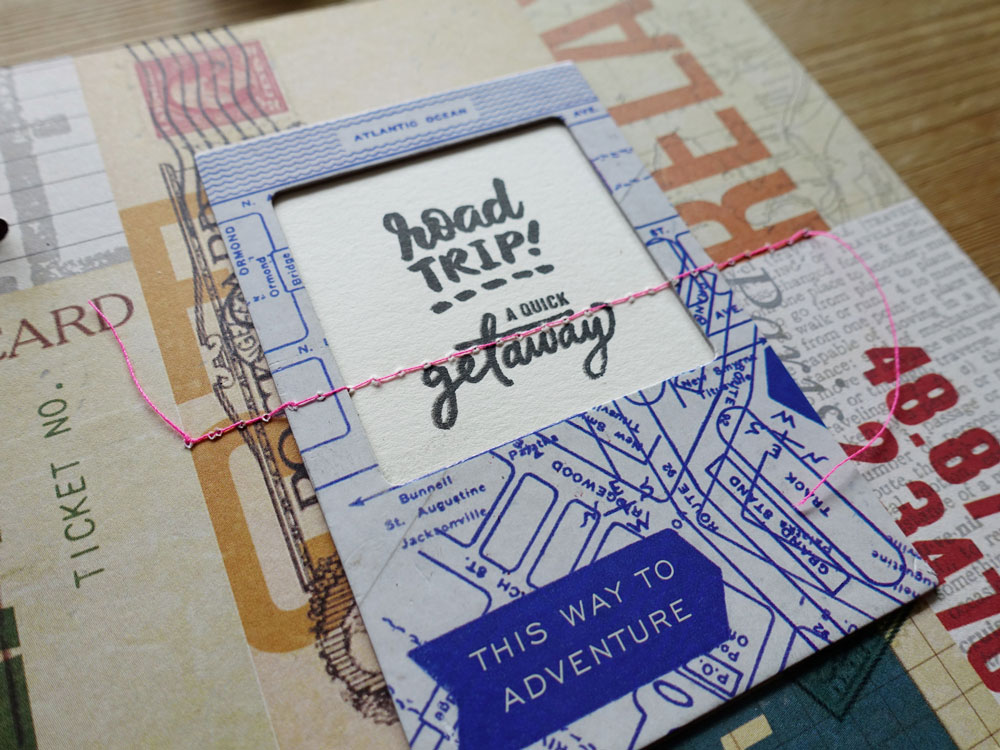 We ended up making another road trip to Seattle hence I added this "divider" page in the album.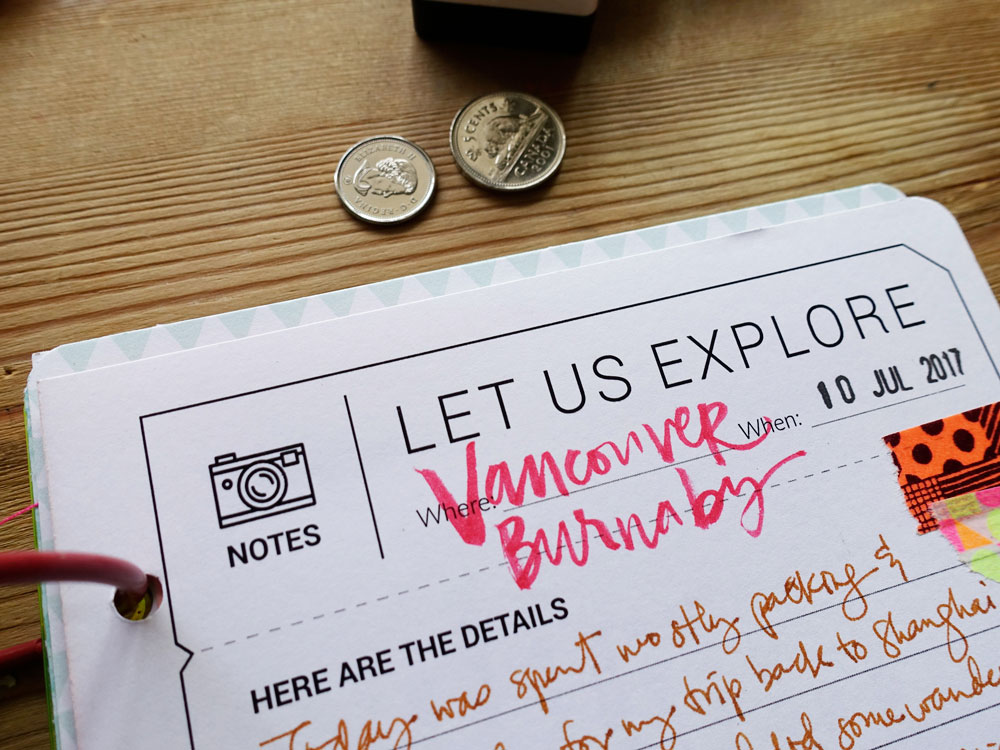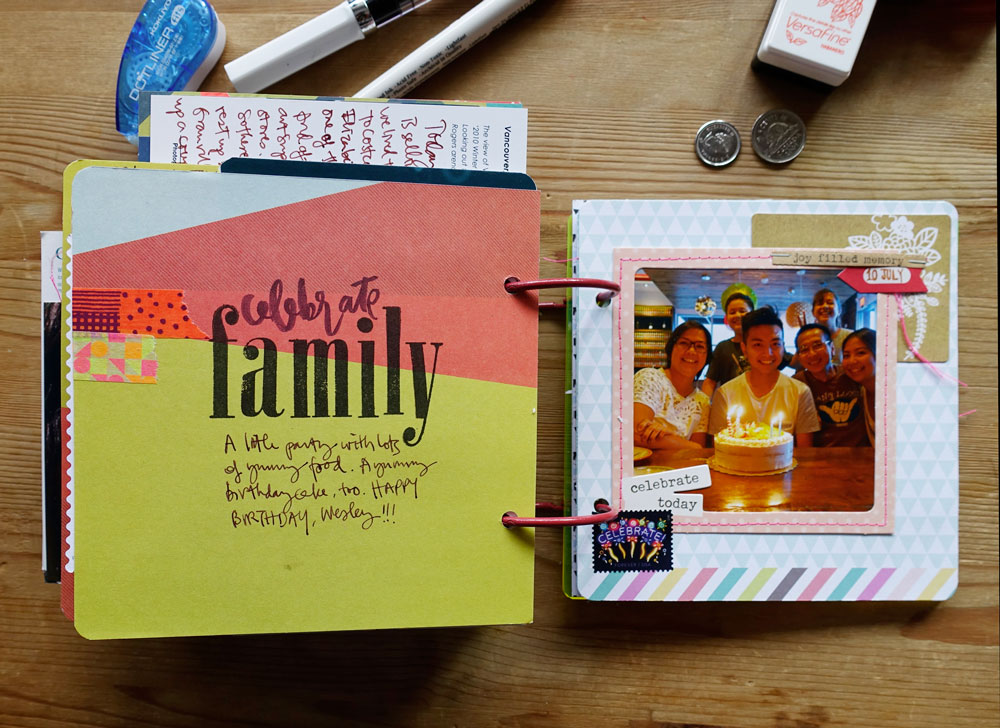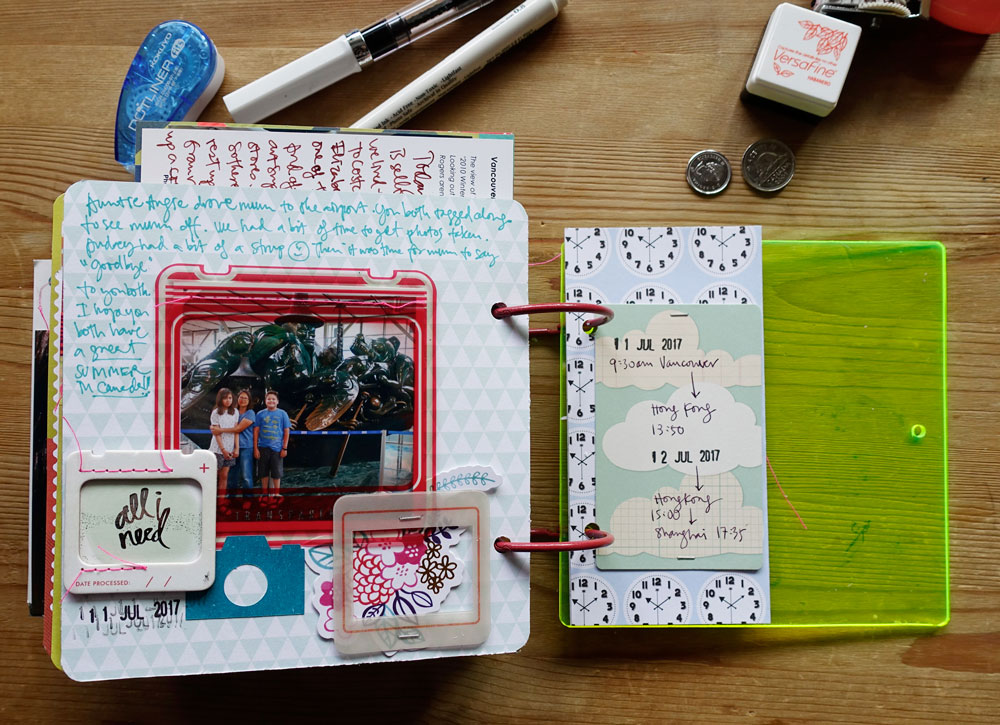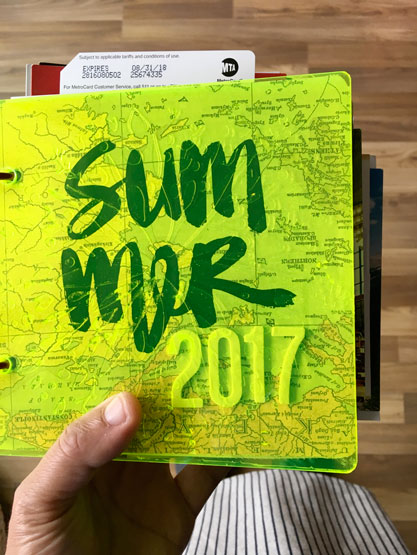 Thank you for looking.