We are constantly on the lookout for these trends as part of our life as designers. But with busy work schedules and a demand to be constantly creative, we have to be more proactive at finding those inspirations.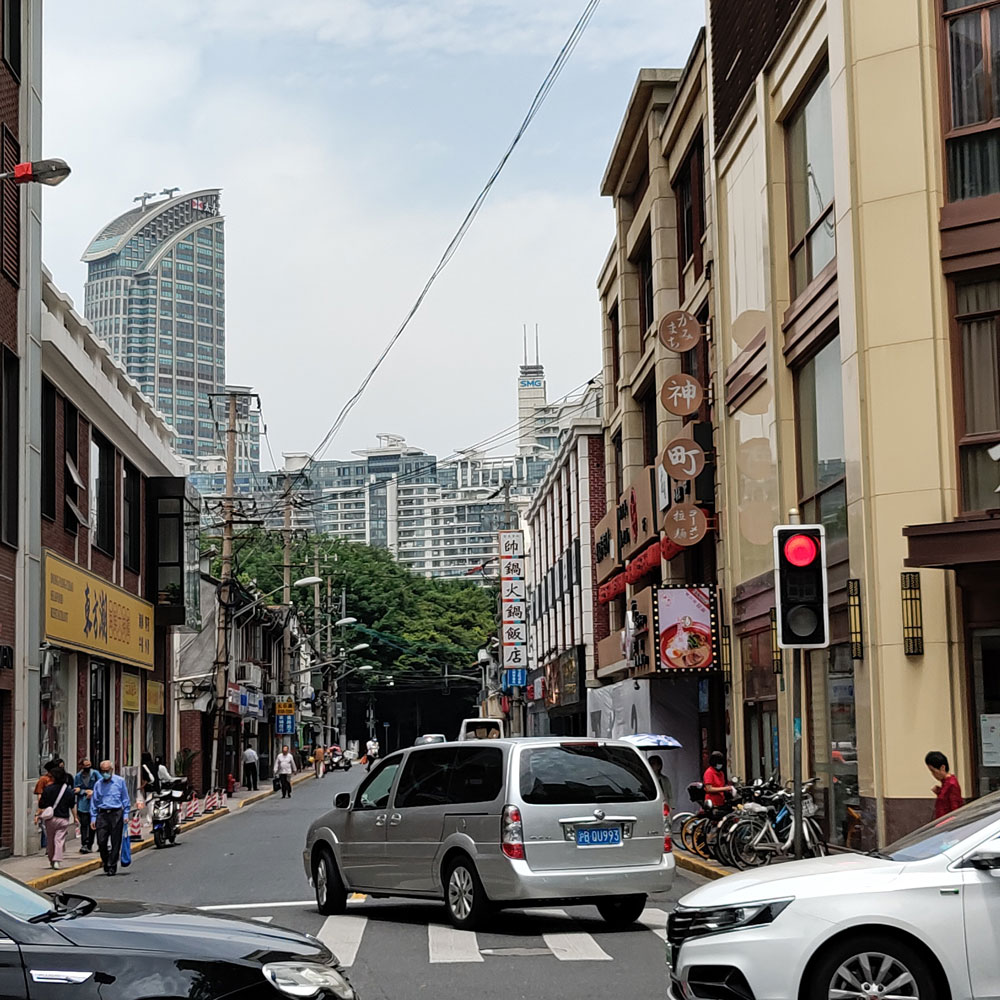 So, Louise organized a lunch hour walk along Huai Hai Road. Our task was to notice more of our surroundings, to look through the shop windows and displays, to see what are IN and what were OUT. Between the Shaanxi Road subway station and Huanpi Nan Road subway station, there was plenty to see, from Niko and, Muji, Under Armour, Nike, Adidas, Puma, H&M, to various other local stores from tea shops to food stores.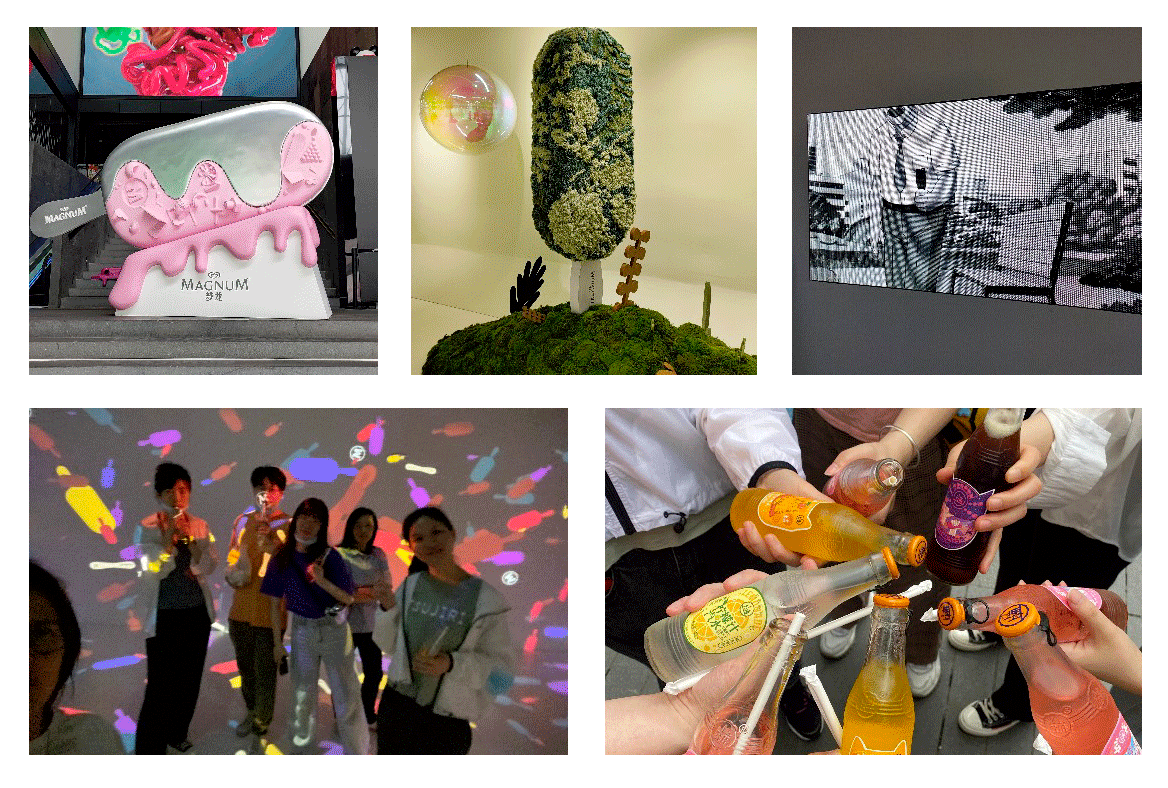 Our first stop was the TX Huaihai Youth Energy Center, checking out the pop-up exhibit sponsored by Magnum (ice cream) as well as the fashion trends and unique space design. This has become a trendy landmark for the young generation. Notable also was the MARKET H Huaihai Grand Bazaar is located on the first floor, designed by well-known Japanese architect Aoyama Shuhei.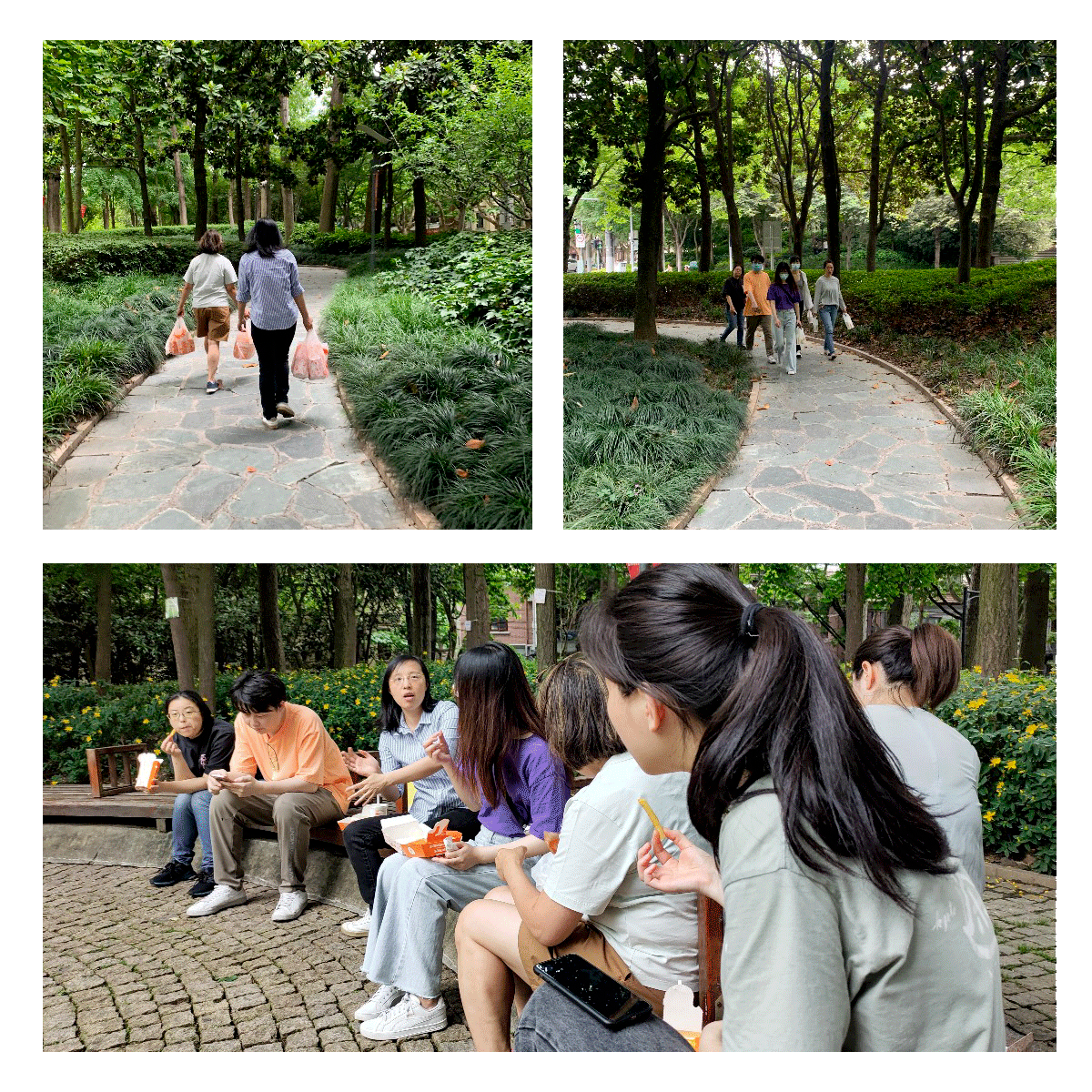 We had lunch at a nearby park and discussed what movies or books we have watched or read lately. Interesting to hear what everyone was into these days.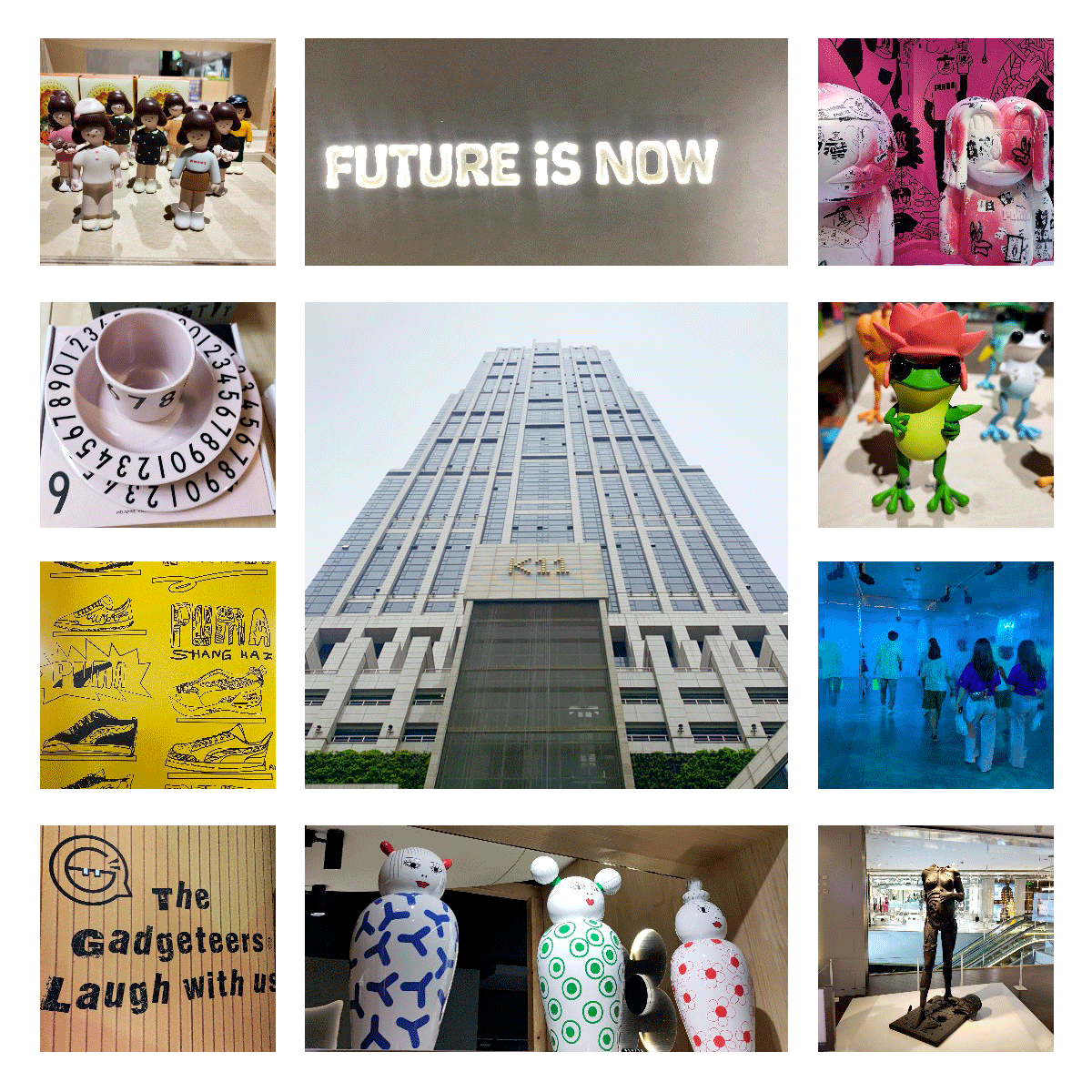 Our second stop was at the K11 shopping mall. Shops have changed (which is not unusual for Shanghai); the shops we knew to be there have since changed to different brands. We explored the "Art, Humanity, Nature" store that featured a lot of character designs both local and international.
And then it was back to our office via the subway. All-in-all, it was rewarding to not only be outside but also to see what was happening around us, not only relying on what is on social media.