Pullman Fit delivers yoga practice to its guests right at their doorstep.
Pullman Fit Yoga was recently added into the roster of fitness activities available in the Pullman Fit platform to promote health and well-being to its hotel guests in the comfort of their rooms. A sound body and mind to cap off one's luxurious stay at the Pullman? That's definitely something we'd sign up for!
A quick pick-me-up, a deep practice to boost your energy in the morning, or maybe an evening session for a good night sleep… Pullman Fit Yoga offers a variety of yoga classes to suit different needs, ranging from 7-minute to full-hour classes.
Guests would only need to scan a QR code and gain access to the yoga videos. What's great is that they can call the concierge and request for a yoga mat and equipment they might need.
We helped bring this new platform to life by creating exclusive materials to engage guests to utilize and maximize this unique experience.
A tent card is placed inside the room with a QR code for guests to scan.
We designed a minimalistic and intuitive website for easy access on mobile phones. Guests can easily browse through the different videos and pick what they would like to try out.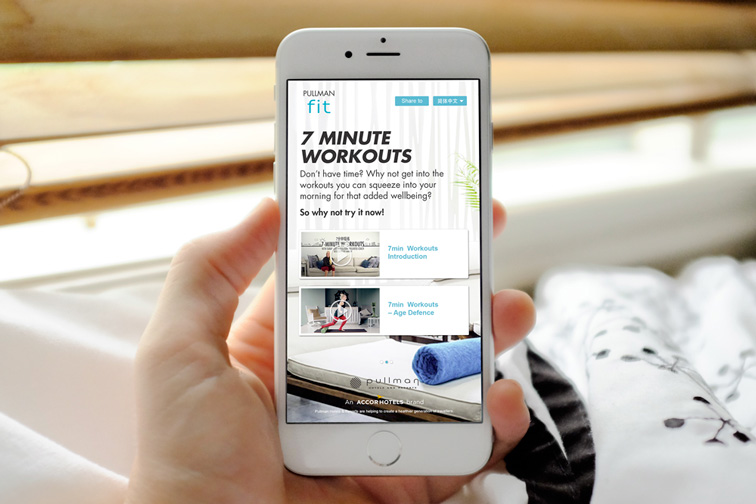 The site is currently available in English and Chinese (both Simplified and Traditional).
Pullman Fit Yoga has been ongoing since its launch in May 2018, and we're excited to see it continuously evolve as well as witness what's yet to come for Pullman Fit.
Anything you would like to ask?
We are happy to hear from you, please drop us an email at info@yaean.com.